The Phantom Pool is here—and it's going to make a real splash in your backyard! We all long for time to relax, have fun and enjoy the summer. This year, make time for a morning dip or start the evening off right with a refreshing swim after work.
The Phantom is perfect for poolside gatherings with family and friends. This salt friendly pool gives you the option, even years down the road, to make the simple switch to a salt system.
Imagine after a long day at the office, coming home to find your family laughing and playing in your new pool, calling for you to join them because they all know, once you hop in, the real fun begins!
PHANTOM ABOVE GROUND POOL INFO - 4 X 24' ROUND QTY'S LEFT
Phantom Above Ground Pool
12′  ~  15′  ~  18′  ~  21′  ~  24′  ~  27′
13′ x 20′  ~  16′ x 26′  ~  19′ x 33′
 BASIC KIT
6″ Resin Top Rails
7 1/2″ Vertical Wall Posts
Exclusive 52″ Vision Wall
Two-Piece Rail Caps
Beaded River Stone Liner
Widemouth Skimmer
Return Jet
PHANTOM VISION WALL PATTERN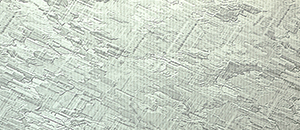 BEADED RIVER STONE LINER