The Synergy above ground swimming pool by Aqua Leader combines ultra-durability and modern lines to provide a sleek and stylish pool design. This pool's resin 9" top rail and 7" wide vertical post are made with the latest injection moulding technology, providing superior durability. The colour of the resin components is solid all the way through, meaning they will never fade. A distinct feature of this pool is the all-Aluminum wall that prevents corrosion. Complete with a 54" Destination wall, the Synergy is compatible with virtually all pool chemical systems.
The Synergy Above Ground Pool will brighten up your backyard oasis with its Mystery Outlook Liner and sleek Destination Wallcovering.
SYNERGY ABOVE GROUND POOL
Synergy Above Ground Pool
[su_row][su_column size="1/2″]Round:
15′  ~  18′  ~  21′  ~  24′  ~  27′
[/su_column] [su_column size="1/2″]Oval:
13X24 ~ 15X26~15X30~18X33
[/su_column][/su_row]
 BASIC KIT
Radial 9″ Resin Top Rails
7″ Wide Resin Vertical Posts
54″ Destination Wall
Resin Rail Caps
Mystery Outlook Liner
Widemouth Skimmer
Return Jet
54″ SYNERGY DESTINATION WALL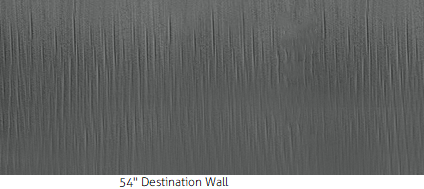 SYNERGY BEADED MYSTERY OUTLOOK LINER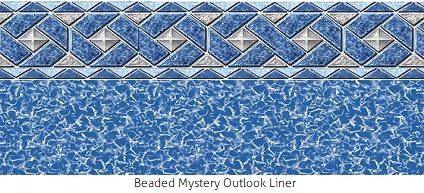 Error: Contact form not found.